OPEN CALL: Get free access to develop your project at ALICE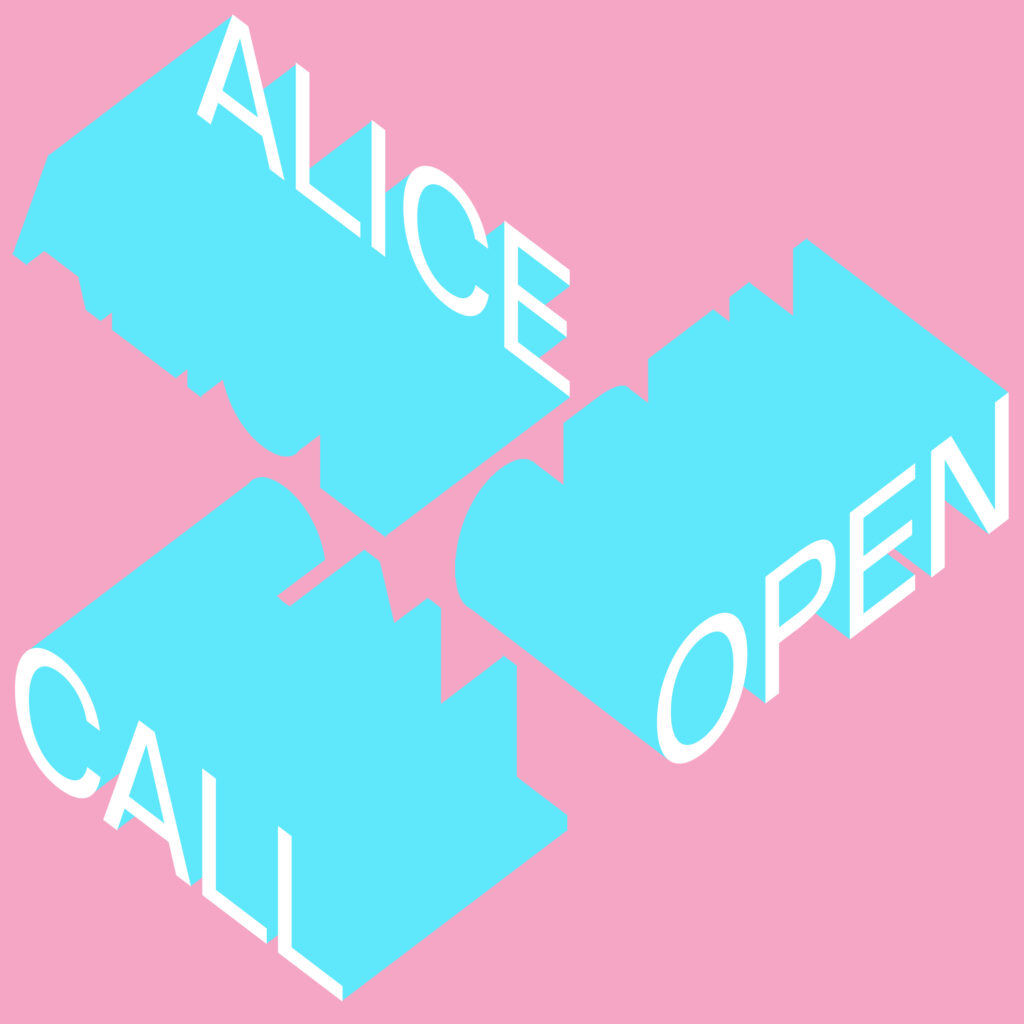 At ALICE we're always searching for new ways to explore and develop music and art.
This is why we also want to commit ourselves to make sure that creativity, music and art keeps on thriving, even in these very challenging times. Maybe we can't open our doors to the audience, but we can open our doors to music. Therefore we turn ALICE into an open space for developing new projects – from April 21 – May 2. So if you need to record an album, do a photo session, work on a stage production, develop an installation, rehearse a performance or maybe try out a new wild idea, you can apply to use ALICE for the purpose. And it's free of charge!
If we choose your project, you will receive access to ALICE, and, depending on the character of the project, assistance from our technical staff. You will also get access to lights, AV, PA and backline at ALICE. The call is, in the truest sense of the word, open. We set no prior limitations on what the projects could or should be, their topic matter, their physical format or duration. It is not a requirement that your project take place within the field of music that ALICE usually represents. Likewise we encourage interdisciplinary projects that move beyond music as the main focus. We do, however, look for bright ideas, ambition and projects with a potential for development which is why we encourage you to make it clear in your application why we should pick exactly your project – since the space is limited.
About ALICE
ALICE is a Copenhagen based venue for adventurous music and art with equal interest in experimental and traditional modes of expression. ALICE wants to explore new ways of contributing to an ongoing global discussion of music and art through direct participation and co-creation. We expect many of these proposals for new projects to align and deal with these interests and values, but it is certainly not prohibitive if yours does not.
We offer
Free access to ALICE for your project
Assistance from technical crew, depending on the character of the project
Access to and use of full backline, including quad PA system at ALICE
If your project requires material which isn't part of ALICE's standard backline, you will have to bring it and cover the expenses yourself
Application

Apply via the form here
DEADLINE: Friday, April 16, 2021, 10 AM
ANSWER: You'll receive an answer to your application April 19
CONTACT: sidse@alicecph.com