Volunteering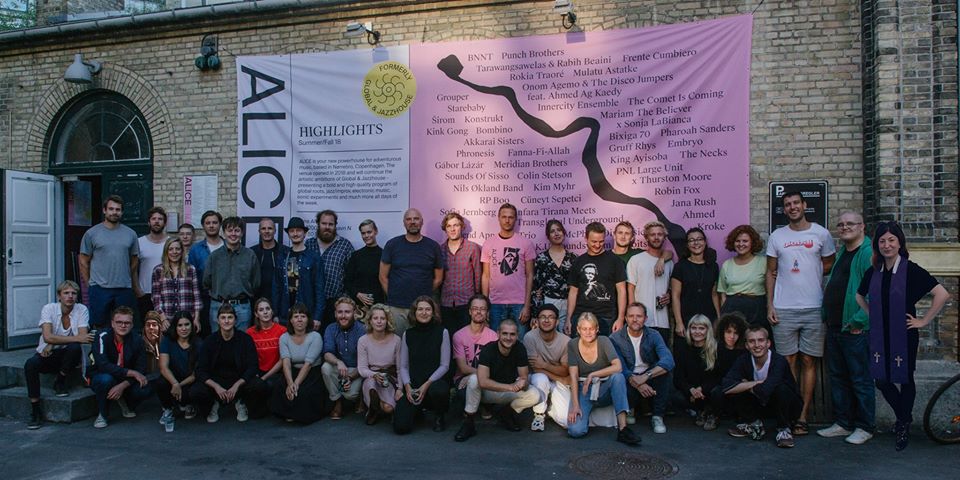 Note: ALICE is normally located at Nørre Allé 7, Copenhagen N. However, since the spring of 2021 we sadly haven't been able to use our own venue due to a faulty ventilation system – more on that here. We're not taking in more volunteers until we know a bit more about our future and can offer a more stable environment.
ALICE is a non-profit venue and we can't run it without our wonderful team of volunteers. These are the people you meet at the entrance, the wardrobe, and in the bar – but they also help us prepare the venue before shows, take concert photos, and come up with ideas for PR & Marketing. As a volunteer you get to become a part of a unique community, gathering around the love for music.
You don't need any specific skill to become a volunteer at ALICE, but we value engagement, curiosity, and a good eye for people and service. 
We have many people who want to volunteer, but you are always welcome to send an e-mail to our volunteer organizer Andreas Pisani at pisani@alicecph.com if you are interested. Your email will be saved and we will contact you when there is a spot on the team.

In the application, please let us know in what way you would like to volunteer, why you want to volunteer at ALICE, and what you are motivated by (it can be social bonds, being able to watch shows, getting work experience, etc). We recruit with a focus on motivation, representation, and curiosity. We receive emails in both Danish and English.
Ways to volunteer
Show-volunteer (entrance, wardrobe, bar)
Stagehand
Photographers 
PR & Marketing

At ALICE we always value new inputs. If you have any ideas or thoughts regarding ALICE, don't hesitate to pass it on to pisani@alicecph.com.