ALICE Summer Series returns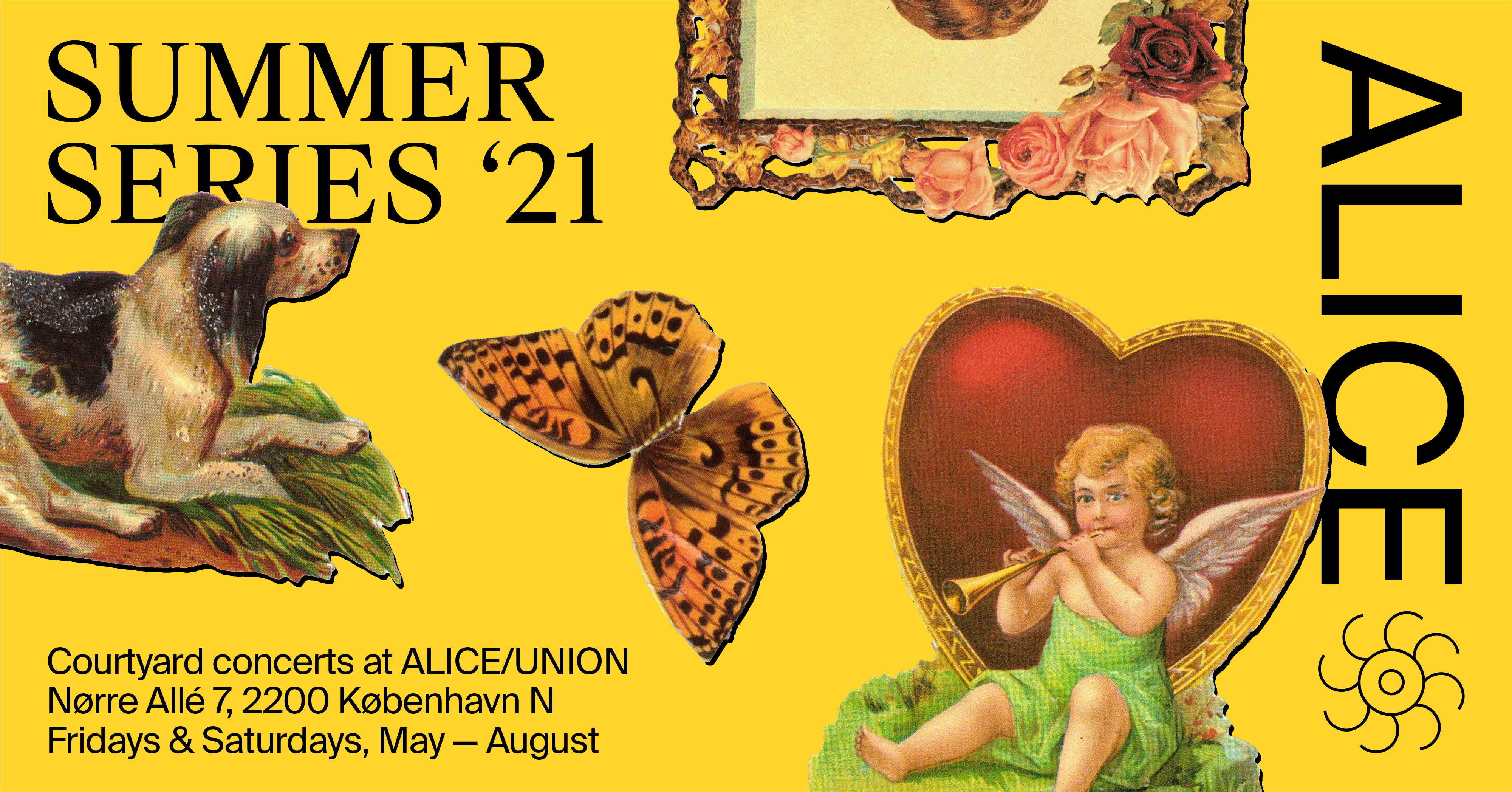 Summer is upon us and the joy of live music is back! To celebrate, we've decided to let ALICE Summer Series return for another season. You can look forward to open-air concerts in the courtyard between ALICE and Union from May and all the way through August.
Summer is here, and after months of lockdown, we are excited to finally open for concerts again. With ALICE Summer Series we present a series of amazing acts in our courtyard at Nørre Allé 7, in collaboration with Union, all summer long. We update the program regularly, so please stay tuned here and via the Facebook-event. 
Practical info about ALICE Summer Series
Under the title ALICE Summer Series, we present open-air concerts Fridays and Saturdays from May and throughout August. We've moved the bar outside as well, and we make sure to follow all current COVID-19 guidelines and restrictions. Concerts usually start at 5pm and end at 8pm in consideration of our neighbours – but this can vary, so check the individual event descriptions.
Luckily, recent changes in the restrictions allow our guests to stand during the concerts – though we've of course made sure there are plenty of benches in the yard so you can rest your legs. Food from our friends at Send Flere Krydderier will be available, and the courtyard opens at 4pm, so stop by early for a beer and a chat in the sun.
Please note that a valid corona passport is required to enter the courtyard! We recommend you purchase a ticket in advance as this makes it easier for us to contact you regarding infection tracking. Please also note that accept credit card and MobilePay at the bar, but not cash.