ALICE // OPEN CALL FOR WORKS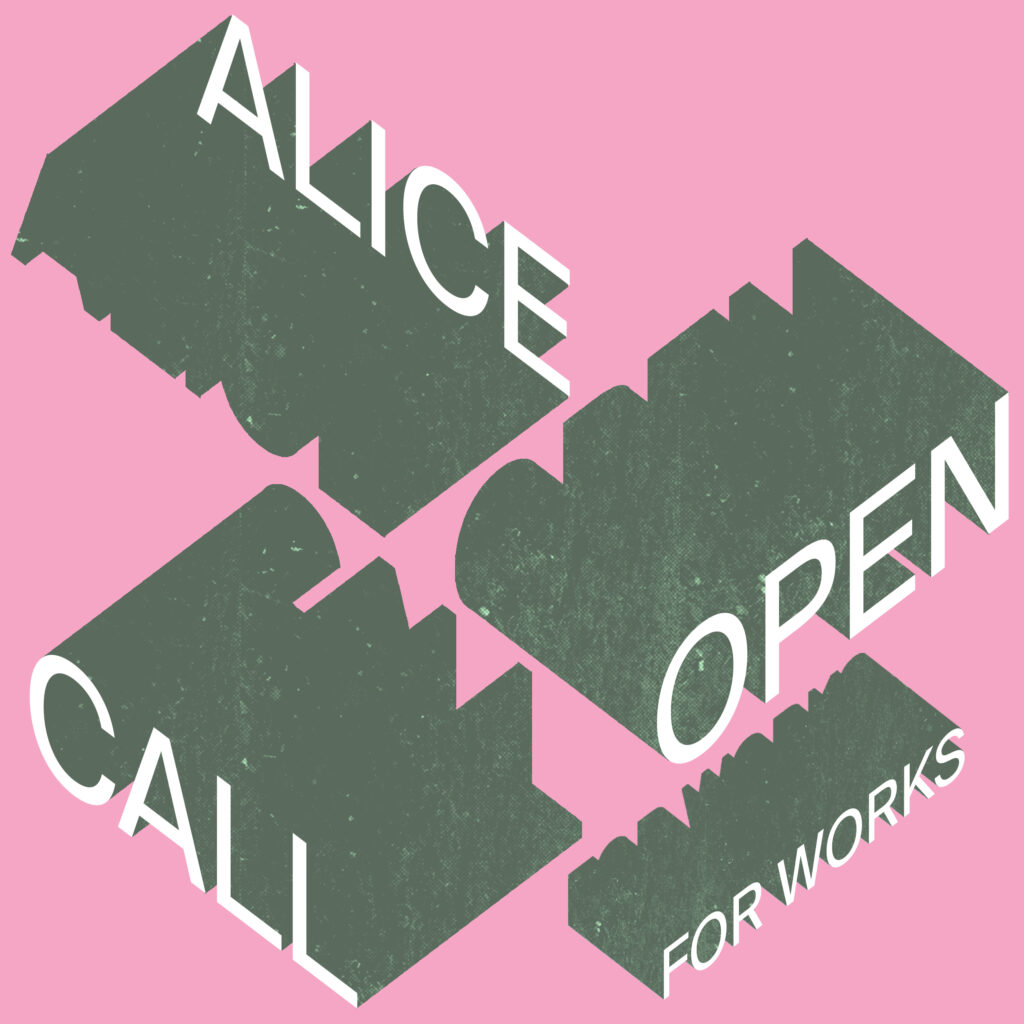 Even if our venue is depressingly empty of audiences, ALICE is still looking for alternative ways of keeping music and art happening and developing, and to keep creativity thriving, also in these tough times.
This is why we're now announcing this open call for new works.
The call is, in the truest sense of the word, open. We wish to encourage creativity, artistic visions and new ideas that relate to ALICE as a venue for adventurous music and art, but set no prior limitations on what these works could or should be, their topic matter, their physical format or duration. The works should, however, include an element of performance, once such things are again possible, and we suggest that you also consider creative ways of documenting the work. Other than that, we encourage you to think as openly about this as we do.
In other words, the final product could be a concert, but it might as well be any other sort of performance, musical or not. It could take place at ALICE, but we also encourage alternative locations. It could be a physical product with a performative element, or it could be something else entirely – if the ideas are good, we are interested.
About ALICE
ALICE is a Copenhagen based venue for adventurous music and art with equal interest in experimental and traditional modes of expression. ALICE wants to explore new ways of contributing to an ongoing global discussion of music and art through direct participation and co-creation. We expect many of these proposals for new works to align and deal with these interests and values, but it is certainly not prohibitive if yours does not.
We offer 
26.000 DKK to cover all fees for creator(s) and participants, travel, rehearsal etc.
A participatory development process from project idea to final performance
Technical, logistical and promotional work in relation to the development, completion and performance of the works
Access to and use of full backline, including quad PA system at ALICE
Professional crew as per the specific demands of the performance
How to apply
Apply via the form at the bottom of this page.
The works should be finished and performed by the end of February 2022. Please include a timeline of the project in the description.
DEADLINE: Sunday, March 21, 23.59, 2021
CONTACT: andreas@alicecph.com
All the best
ALICE