Tech specs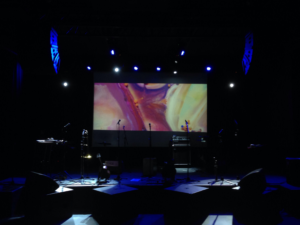 First of all, we can't wait to welcome you to ALICE! We're a 250-capacity venue right in the heart of Nørrebro, Copenhagen. Via the link below will find pretty much all info you could wish for in regards to our venue. All guidelines and instructions from our venue crew must be followed at all times. Please note that ALICE has a 10-easy DB measuring system. Our lowest limit is usually 101dB-a over 15 mins.
Please read this tech spec carefully, and don't hesitate to write production manager Sidse Gry Jeppesen sidse@alicecph.com or house technician Thomas Ring-Knudsen thomas@alicecph.com if you have any questions. 
Find all details here.