Spectacle – Copenhagen festival for adventurous music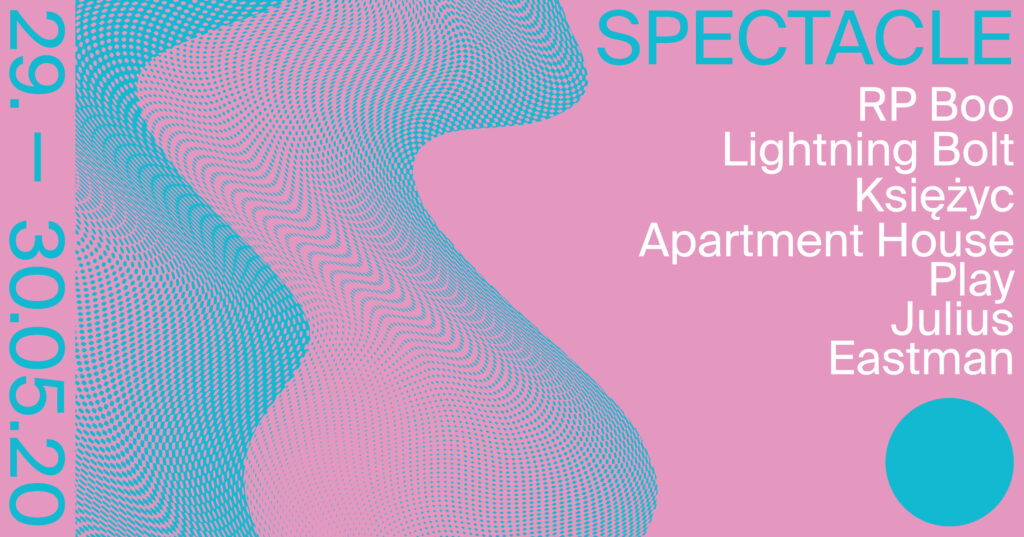 Spectacle is a Spring festival launched by ALICE in 2019 as a celebration of adventurous music and an expansion of the musical DNA of the venue. Last year we presented acts such as Les Freres Smith, Charlemagne Palestine, Hjalte Ross, Anna & Elizabeth, Eartheater, Nazar and more. 
This year Spectacle is back, even bigger and more adventurous. The festival takes place on May 29-30 and is created in collaboration with Union. Presenting concerts at ALICE, at the neighboring church Sct. Johannes and – as something new this year – at the beautiful Sct. Johannes Gård, we will transform the whole area around Nørre Allé 7 into a musical wonderland with live acts, performances, talks, DJs, record fair, drinks, food and more.
First acts announced
The first acts for the program are now announced! We are excited to present the American noise rock duo Lightning Bolt, whom The Guardian recently hailed as one of the worlds greatest (and probably also loudest!) live bands. RP Boo aka the father of Chicago footwork will get the party started with his fast, repetitive, rhythmically syncopated music and dance style that's a grandchild of Chicago house.
Polish neo-folk group Księżyc will play a rare and mesmerizing live show when they present their otherworldly blend of old Slavic folk music, ambient, minimalism and vocal experiments of the 20th Century at Sct. Johannes Church. Last but not least, the renowned contemporary music ensemble, Apartment House, will perform American avant-garde composer Julius Eastman's outstanding masterpiece 'Femenine'. 
More acts to be announced soon! For full band descriptions visit the event page.
Practical information
Spectacle takes place on May 29-30 2020.
A limited number of full festival tickets will be sold from March 9. Price: 450 dkk incl. ticket fee.
Ticket sale opens March 9. at 10 AM via Billetto. Day tickets will be on sale later on.
Visit and follow the Facebook event here.